Collection: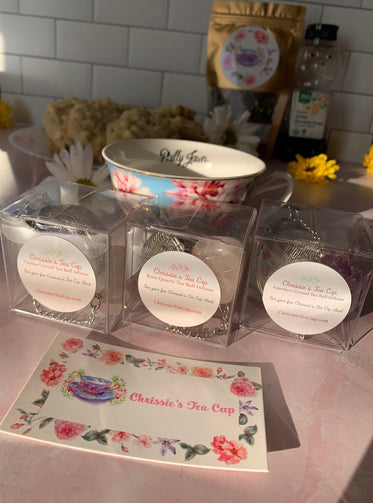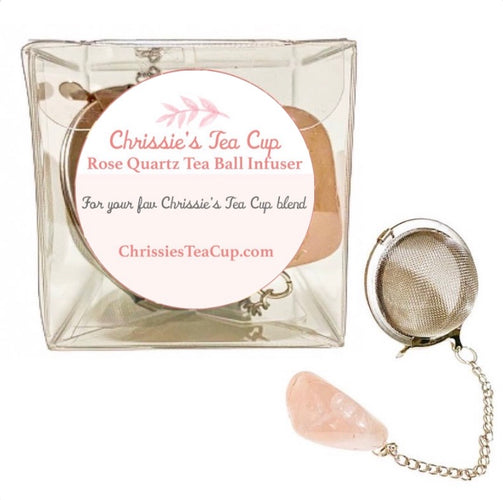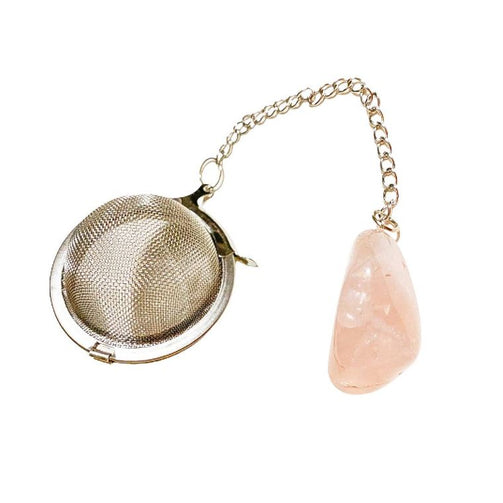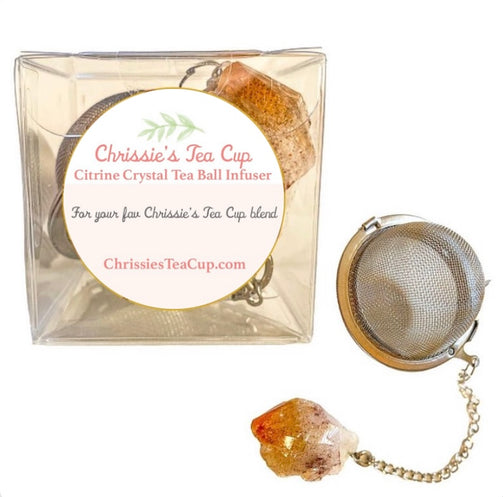 Collection:
Chrissie's Crystal Tea Ball Infusers
Chrissie's Crystal Tea Ball Infusers
Regular price

Sale price

$14.99
We here at Chrissie's Tea Cup feel that your entire tea experience should be as fancy and luxurious as the tea you are sipping. And we are here to support you in all of your fancy tea needs. That's why we are so excited to introduce our Chrissie's Crystal Tea Ball infusers! Just fill your tea ball with your favorite organic Chrissie's Tea Cup blend, hang your stunning gemstone over the rim of your tea cup & feel the good vibes as you sip. 
Rose Quartz- The stone of universal and unconditional love. This lovely light pink, rosy colored crystal is a common fav among crystal lovers (It's definitely a favorite of ours). Known for its healing properties of the mind, body & soul. It's gentle energy supports the welcoming of joy, passion and contentment. 
Citrine Crystal- Citrine Crystal's gorgeous colors range from pale yellow to deep amber honey. It is considered to be a crystal that represents the manifestation of one's desires. It reflects one's will and ability to create with intent. It's also known as "The Merchant's Stone" as it helps support you while you realize your dreams. We like to gift our friends with business ambitions with this stone for encouragement.
Amethyst Crystal- Amethyst Crystal is a stunning violet colored stone. This grounding gemstone often loved and worn by healers has amazingly calming properties. And it is considered to be 1 of the most powerful & protective stones as well. It has been sought after throughout the ages for it's stunning colors and ability to stimulate the mind and emotions.
100% authentic crystal gems
Stainless steel ball
Super easy to use, empty, rinse clean & dry after use